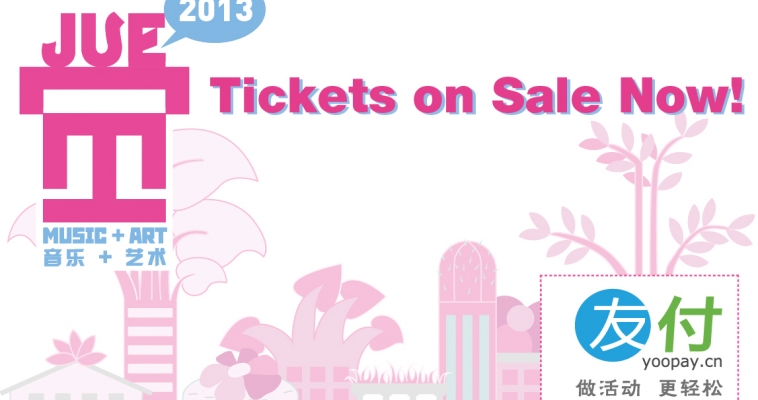 The moment you've been waiting for has finally come: Tickets to JUE | Music + Art 2013 events are finally available! We've gone paperless this year and all events with presale tickets are now on sale online through Yoopay.cn and at individual event venues (Beijing only).
All online presale tickets will be sold through our exclusive online ticketing partner Yoopay.cn , China's best platform for event publishing, promotion, registration, ticketing and payment. We do not take responsibility for online presale tickets purchased through any other channels.
Yoopay is China's leading event registration and payment platform. Through secure means and an easy-to-use bilingual website, music fans can purchase tickets hassle-free online, using either local or foreign currency. Yoopay supports multiple payment options including Unionpay (online banking), bank transfer, Paypal, Visa and MasterCard.
✖ To purchase tickets, click 【here】