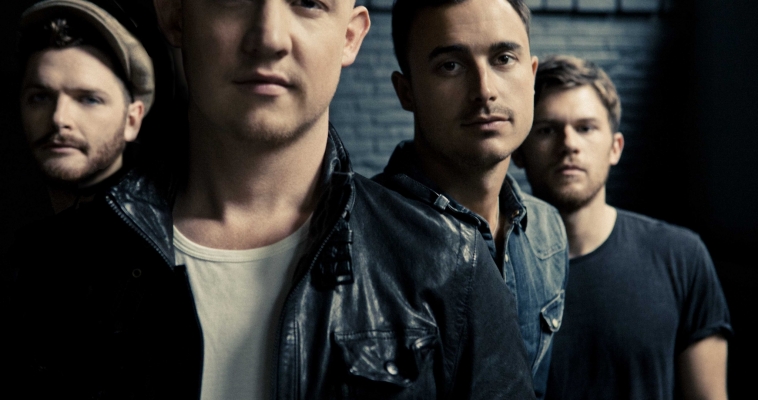 A chance encounter in 2002 between founding members and former schoolmates Isaac Slade and Joe King in a Denver record store led to the formation of The Fray, one of the new millennium's most inspiring bands. Joined by Ben Wysocki and Dave Welsh, The Fray began performing around Denver in the early 2000s, gaining valuable performance experience as well as near-universal acclaim by the local press.
The band shot to fame with the debut of their first album, which spawned the Grammy-nominated hits "Over My Head (Cable Car)" and "How To Save A Life." The latter, through it's use in popular American television shows such as Grey's Anatomy and Scrubs, peaked at #3 on the Billboard Hot 100 charts and is the number 25 most-downloaded song in the history of iTunes.
The Fray – Never Say Never
The Fray has backed up their meteoric rise to the upper echelons of pop music with songs that have drawn comparisons to Coldplay and Keane. For their latest album, 2012's Scars and Stories, they teamed up with veteran producer Brendan O'Brien (Pearl Jam, Bruce Springsteen, and Rage Against the Machine). More focused on bringing as much of the band's live sound to their recorded material as possible, the album debuted at #4 on the Billboard Hot 200 and has produced two hit singles already, "Heartbeat" and "Run For Your Life."
This November, Split Works is honored to welcome The Fray to China for their first-ever tour. We look forward to sharing The Fray's music and live performances with all of the band's dedicated Chinese fans.
【Shanghai】
● November 12th, 2012 @ The Mixing Room & Muse
No.1200 EXPO Avenue, Pudong, Shanghai(B1/F, Mercedes-Benz Arena)
Ticket Price: 200 RMB (Presale) / 260 RMB (Doors)
● November 13th, 2012 @ The Mixing Room & Muse
No.1200 EXPO Avenue, Pudong, Shanghai(B1/F, Mercedes-Benz Arena)
Ticket Price: 200 RMB (Presale) / 260 RMB (Doors)
【Ticket Information】
For presale information, please log on to https://spli-t.com/thefray
【Beijing】
● November 14th, 2012 @ Tango 3rd Floor
79 Heping Xijie (50m north of the Yonghegong Bridge)
Ticket Price: 200 RMB (Presale) / 260 RMB (Doors)
【Ticket Information】
For presale information, please log on to https://spli-t.com/thefray
【Related Links】