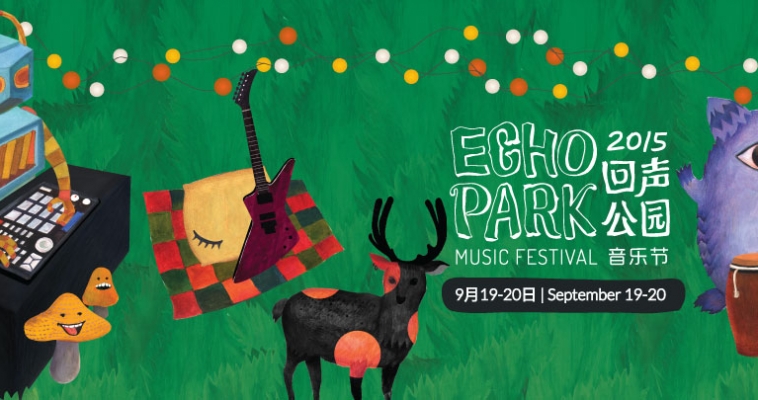 ECHO PARK
 A Place Less Ordinary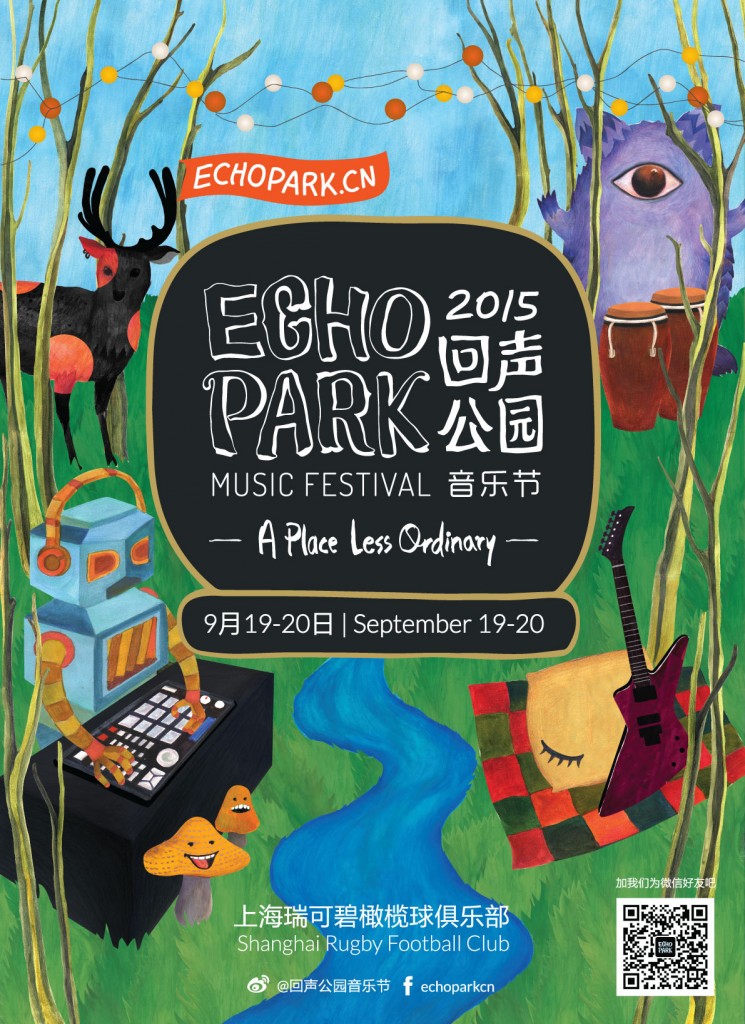 Once upon a time (2011 to be precise), a small, dark creature with long ears hopped into our lives for a fleeting visit.
The Black Rabbit star shone brightly but for a moment only, bringing 30,000 people out to play in Shanghai and Beijing for what was one of China's most celebrated music festivals.
Soon after, our furry friend scurried off, and has never been seen again…
Until now….
September 19th and 20th will see the ghost of Black Rabbit resurrected in the form of a brand new (but old at heart) music festival.  The same Shanghai venue, the same (but improved) Split Works team, the same weekend of the year – we are taking the things that worked from Black Rabbit and adding in a bunch of new bits and pieces that have been percolating in our minds for the last 4 years. People of the Yangtze River Delta stand up and be counted: ECHO PARK IS HERE.
Echo Park Details:
Date: 19-20th September (Saturday & Sunday)
Venue: Shanghai Rugby Club (上海瑞可碧橄榄球俱乐部)
Address: 2700 Zhangyang Bei Road near Wuzhou Avenue, Metro station Wuzhou Avenue line 6, exit 1 (浦东新区张杨北路2700号,近五洲大道)
TICKETS:
Very Limited Super Early Bird Tickets 200rmb (SOLD OUT!)
Advance Tickets: 200 RMB/day, 300 RMB for both days
Normal Tickets: 260 RMB/day, 400 RMB for both days
Presale link: http://en.damai.cn/event/tickets_86378/
The music festival landscape in 2015 China is cluttered, and nowhere is this truer than our coastal home of Shanghai.  So why do we feel we should throw another one into the mix?  Well, now that you asked:
[THE MUSIC]
We believe there is still a need for a festival that mixes the best of Chinese and International music and then crafts that mix into a beautiful serpent that envelopes and embraces you, taking you on a journey of aural ecstasy.
Saturday, September 19th will dawn heavier and chunkier, with tough guitar jams and booty-rattling basslines.
Sunday, September 20th will embrace the aftermath, playfully gallivanting around the cracks in the earth (and your psyche), bringing everything to a joyful finale.
Oh, and the production. We want all this incredible music to be presented in the best way possible, so we are working with our amazing production partners to give you an experience that you would expect to find at the very best stadium show.
[EVERYTHING ELSE]
We have grass – lots of lovely, green grass.
Echo Park will make the best use of the sprawling grasslands of the Shanghai Rugby Club.  Sports, Gaming, Family, Food and Drink will all be the recipients of as much care and attention as the music. We are hyper aware that a great festival is more than the sum of its parts, but we plan to make each of those parts the best it can possibly be. Be curious, explore the installations, play games with your friends and love the people you meet there; Echo Park will be the place you never want to leave.
Aaaannnnnddddd…. We haven't forgotten our planet and those less fortunate.  We are going to make Echo Park accessible to people from all walks of life, while taking as much care as we can over our environment.  More on that shortly…
[OUR PARTNERS]
Echo Park is a team effort and we can't wait to share the identities of the good people that will be vital to the ongoing success of the festival.  It's impossible to achieve something of this scale without joining hands with people and businesses that share a common vision. We are extremely fortunate to have a new partnership at the head of the organization. It's impossible to achieve something of this scale without joining hands with people and businesses with a common vision.  We believe that the combination of our various strengths will equal a festival to both love and trust. More information coming soon!
Keep an eye out on our social media and our website for lineup announcements, ticketing information, and more!
We look forward to welcoming you to A Place Less Ordinary… Echo Park awaits you!
About Split Works, the Promoters of Echo Park:
Split Works has been rocking in the free (ish) world since 2006. Working with inspirational artists from across the globe, the good people at Split Works HQ have been a key contributor to the continued rise of China's music scene.
Split Works have launched five music festivals and promoted over 400 tours to 30 Chinese cities, always striving to stay true to a familiar refrain: the music has to be special, every single time. From Godspeed You! Black Emperor to Sonic Youth, from Thee Oh Sees to Mac Demarco and Shabazz Palaces, from Black Rabbit to JUE and Wooozy to More Music, we love music, we love China and we love you.