As the summer heat crashes down upon us wave after wave, so the bands of the UK Now Concert Series continue to wash up on the shores of this hot, sweaty country. With Gallops freshly departed and leaving a trail of vibrating sternums and broken hearts in their wake, China prepares for the next sonic assault of Northern Ireland's premiere post-rock and instrumental punk trio And So I Watch You From Afar. Starting as a post-rock band, And So I Watch You From Afar have evolved into a complex sonic machine where the many moving parts fit together into a face-melting wall-of-sound whole.
As part of the UK Now Concert Series, And So I Watch You From Afar will play shows in Shanghai, Chengdu, Chongqing, Kunming and Beijing. Have a late July or August birthday? Then you're even more in luck: this tour, all attendees who are Leos can get in for half-price! If your birthday falls between July 22 and August 23, bring along a photo ID and pay half the door price for tickets at any of the shows. 生日快乐!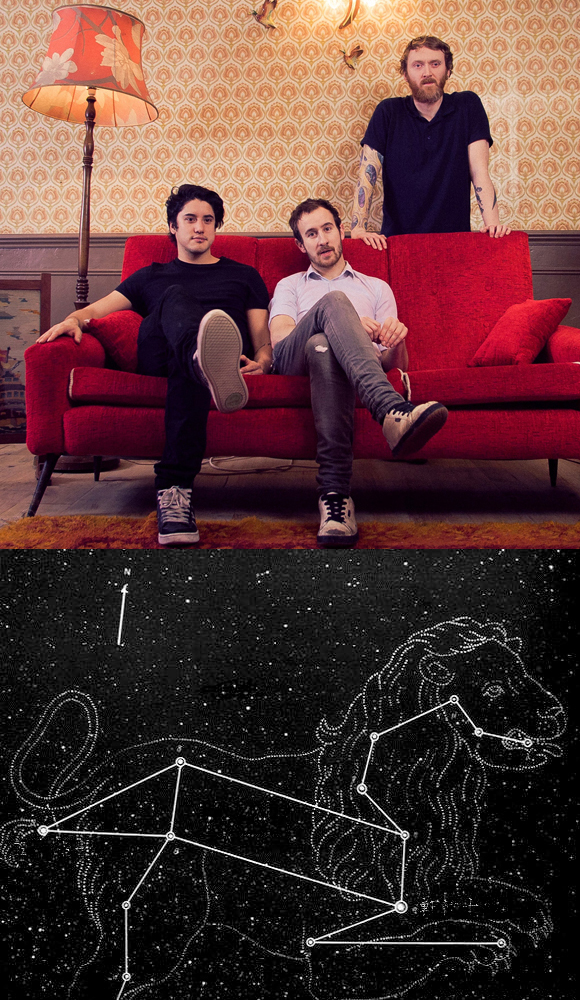 The Wild West: And So I Watch You From Afar China Tour 2012
Listen: 【Bandcamp】【 Tumblr】【Facebook】
Shanghai: August 10 | 9PM | Yuyintang | 851 Kaixuan Rd. | 80 RMB (doors) / 50 RMB (students)
Chengdu: August 11 | 8PM | Little Bar | 47 Yongfeng Rd. No. 5 (Fangqin Location) | 40 RMB (doors)
Chongqing: August 14 | 8:30PM | Nuts Club | 1/F, Chongqing University Science Park, Shazhong Rd. | 40 RMB (doors)
Kunming: August 16 | 9PM | Summer Lotus | 113 Wenlin St. | 30 RMB (doors)
Beijing: August 17 | 9PM | Mao Livehouse | 111 Gulou Dongdajie | 80 RMB (doors) / 50 RMB (students)
【About the UK Now Concert Series】
The first event of its kind, the UK Now Concert Series brings together young bands from the United Kingdom with new audiences all over Mainland China. For fans of indie music, the UK Now Concert Series tours are an unmissable opportunity to experience the best music coming from the United Kingdom today.
The UK Now Concert Series is a joint project between UK Now and Split Works. In the second half of 2012, Split Works will tour a total of 4 bands from the 4 countries of the United Kingdom. Each band will embark on a customized journey across China, taking in the local sounds and visions of the Middle Kingdom along the way. Far from home, they will fully immerse themselves into the local culture and incorporate those elements they encounter on their journey into each musical performance along the way.