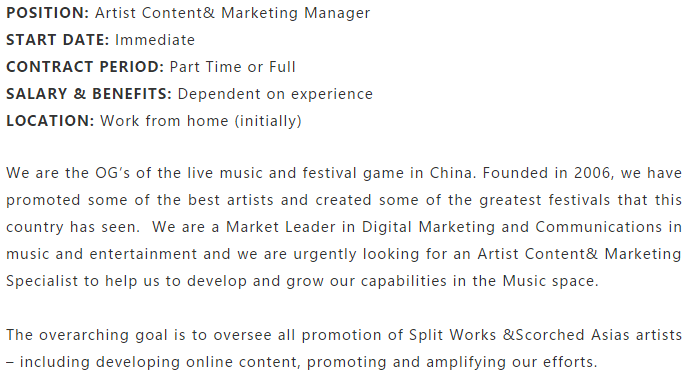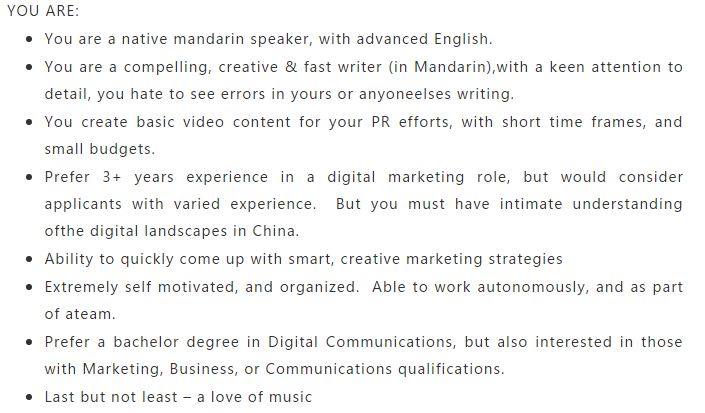 Split Works is a small, flexible company, so there is plenty of opportunity to define the role and make it yours.  If you don't fit all these criteria but still feel that this role is ideal for you we would be happy to hear from you.
Please send your resume in English to Zoe at jobs@spli-t.com.  Please writeArtist Content & Marketing Manager in the subject heading.  Only successful candidates will becontacted.
REMEMBER – NATIVE MANDARIN SPEAKERS ONLY.